Stay tuned for upcoming events!
Past Events
Community Forum Featuring Jim Wallis, Author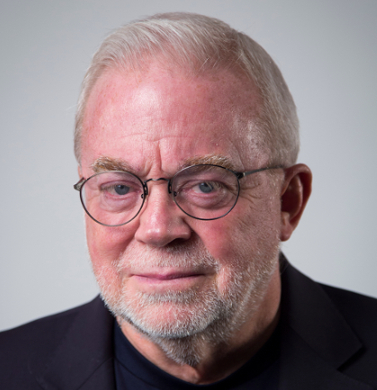 This inaugural community forum, presented by Ivies, Incorporated of the Roanoke Valley, along with Roanoke College's Office of Community Programs and Office of Multicultural Affairs, was open to the public, including the interdenominational church community, and political, civic, service and social organizations that represent a diversity of race, ethnicity, gender, age and economic status.
DATE:

 Thursday, November 29, 2018

TIME:

 7:30 PM to 9:30 PM

LOCATION:

 Roanoke College, Colket Center Ballroom
About the Presenter
Jim Wallis is editor-in-chief of Sojourners magazine and website, which has a combined print and electronic media readership of more than a quarter million people with several million unique visitors to the website, sojo.net, each year. Wallis is a best-selling author, public theologian, national preacher, social activist and international commentator on ethics and public life. His latest book, America's Original Sin: Racism, White Privilege, and the Bridge to a New America was released in January 2016. Wallis has written 11 previous books, including The (Un)Common Good and The New York Times best-sellers God's Politics and The Great Awakening. He is a frequent speaker in the United States and abroad, has written for major newspapers, does regular columns for Huffington Post and TIME.com, and has appeared on ABC, CNN, MSNBC, Fox News and NPR, and on shows from The Daily Show to The O'Reilly Factor and Sunday shows such as This Week and Meet the Press. Wallis also teaches at Georgetown University and has taught at Harvard University. He served on President Barack Obama's first Advisory Council on Faith-based and Neighborhood Partnerships, and as the chair of the World Economic Forum's Global Agenda Council. Wallis' book,
America's Original Sin will be available for purchase at the event.
About the Sponsors
The event is sponsored by Ivies Inc., and in partnership with two departments at Roanoke College; Community Programs and Multicultural Affairs. Our sponsor is


All ticket sales and donations from the event, which are tax-deductible, will go towards local scholarships.
A book sale, featuring Jim Wallis' book, will also be offered by Roanoke College Bookstore at the event.
$25.00 would be for a ticket to the Forum. There is limited seating so tickets will be sold on a first come first serve basis and no tickets will be sold on site of the event. Tickets purchased via PayPal may be picked up at the will call desk the evening of the Community Forum. The Pay Pal receipt will serve as your receipt.
In addition to the general admission tickets there are two additional categories of tickets available:

VIP Ticket @ $250 that includes dinner for two with the speaker prior to the lecture; front row assigned seating; and attendance at the post lecture reception. VIP purchasers will be prominently listed in the program.
Special Patrons @ $50 that includes reserve seating and attendance at the post lecture reception. Special patrons will be listed in the program
The above ticket categories may be purchased by contacting any member of Alpha Kappa Alpha Sorority, Incorporated®, Beta Chi Omega Chapter or by calling Joyce A. Bolden, the Community Forum Chairman, at 540-345-8432 and leaving a message.